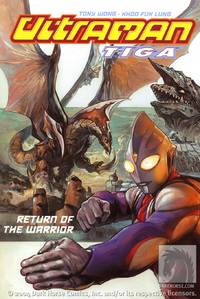 Alright folks, the second chapter of Ultraman Tiga has been released!
I have to admit that I'm surprised at how many remember people remember Ultraman Tiga.
During the first chapter's release, a surprising amount of people recalled back to the Ultraman Tiga Live action
series that aired on Fox and other channels in North American some years ago. It left a rather large impact
on the U.S audience. Not as large or massive as Godzilla, but large enough to not be completely
over shadowed by the icon's own cultural impact. To which honestly is a impressive feat, but now
Ultra-readers and Non-Ultra readers can embrace the past once more and enjoy this awesome manga!
Download Ultraman Tiga Chapter 02
http://www.mediafire.com/?bmqzns58bwjzqny
Here is chapter two of Ultraman Tiga, read and enjoy!
Until we meet again, stay gold!