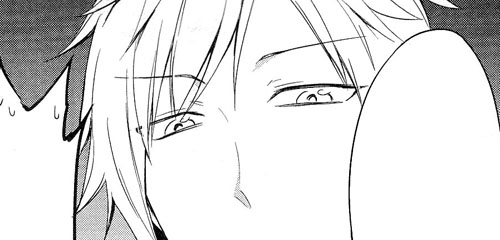 [Another Maou-sama manga, possibly a cliched but funny one]
...Here we go again...
Long story short, I will fail my piano exam if I don't practise, so...
Tomorrow
will be Cooking Master Boy
. I'm not sure about Gu Fang (as in the novel, which currently has 1 chapter pending proofread), but I still have to QC CMB...
Finally, I wanted to say that these days, I really like seinen, which is rather unusual of me. There's another series I want to see, but who cares about that for now.
I will be spending the rest of tonight translating the next chp of CMB, I don't have much on tomorrow, but I won't be able to do any tl'ing, typesetting or anything tomorrow.
Black Trick next chp will come out soon.
So with WPB next chp.
Yes, I did a lot of rubbish during the weekend. To ensure you faster releases this week (though I might be away soon)
I suspect Aoi next chp will be coming out soon again (what surprised me when I did the credits was that I didn't participate in the release at all O_O)
I have no idea what else I wanted to say.
You probably already got the release off Ciel Scans, don't forget to thank them for their editing, proofreading and qcing! (Having said that, I did almost nothing).
The download link (Vol01 Ch00):
http://www.mediafire.com/?xcyh4s4i0cdsf0h
Like I said, I have a piano exam. I do not want to fail again.
That's it.
xah.
P.S: When were my cookies in the intro forum notoriously famous??
P.P.S: I was thinking of changing the emoticons to something more interesting, but not now, too busy..........................