Ehh....I'm really abusing this forum again. I seriously need to stop posting here today. TT____TT
Hm, there seems to be quite a lot of vocaloid songs being adapted to manga these days...
So I did something in comic@loid right...? Well, there's a new similar-ish magazine by Fujimi Shobo too.
http://www.fujimishobo.co.jp/sp/Millefeui/
Not the first one to realise this but:
http://www.mangaupdates.com/publishers.html?pubname=Millefeui
Well, most of its series are songs anyway.
Only felt like saying this because recently I saw Comic Gene having a new series based of Last Note. = =" but that was some time ago.
There are lots of novels too though~
http://matome.naver.jp/odai/2133368977324364601
Only found this stuff while looking for reviews on this~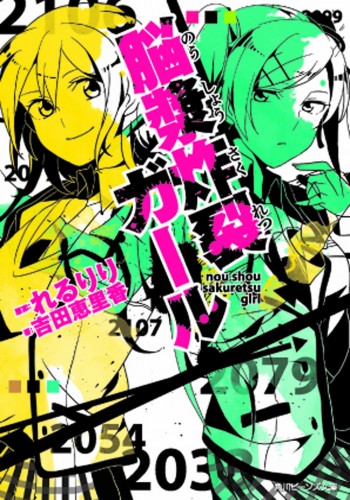 xah.
P.S: If there's anything else interesting enough to make me feel like I should do a post, I'll just edit this one.  
P.S: Won't be back on today