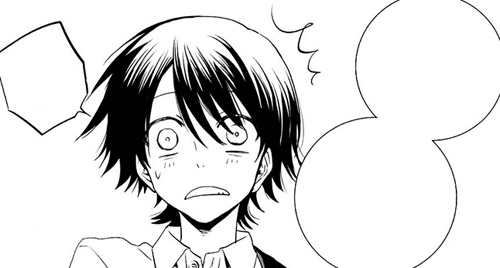 [Looks like your predictions were right, my readers (wait, do I have any??)]
Some of you guys got it right. The protagonist is going to be the...
This chapter was really disappointing. Particularly towards the end. Some of it was pretty funny though.
I think there's going to be romance in this. = = But I haven't read on so I dunno. Has anyone read the novel or continued on? Is there romance?
Argh, I had to put this here lol, almost wrote a translation note on this. Don't read it if you don't want to be spoiled.
Spoiler:
Here's the DL:
Chapter 04 (Shout It Out Loud): [mf]w8m95ce62yfnn8t/[/mf]
The song "Shout It Out Loud" (KISS again) didn't have much connection to this chapter.
If you're viewing this from the portal, you won't be able to see the link unless you click
Comments
or the
Release Archive
Anyway, still doing this until Sunday. Next two chapters seem short.
Oh and lol, I only just realised that the current cover page doesn't have our site link. XD Been using it for a while too...
Put in a recruit page for OniGoji too. Though it's not very exciting. = =
See ya,
xah.