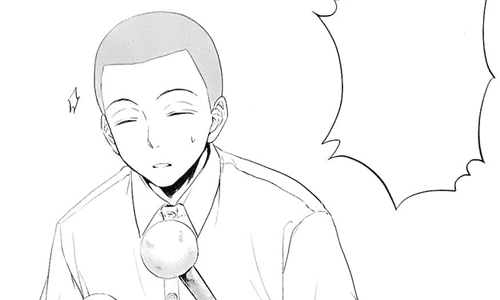 [A rather boring chapter...official appearance of Okazaki Toru]
Okay, this chapter was just super boring to me. At least it's short.
And that's the last chapter of volume one!
Hurray!
Oh wait, there's still omake at the end of this volume!
But, I think I'll leave that for next time... I want to know what happens first. So the next chapter to come out will most likely be vol02 ch06...!!
This chapter wasn't even funny, that's why it was boring to me. More drama than comedy. (sighs)
Download:
Chapter 05 (Listen to the Music): [mf]l3c3ror1s5xq74f/[/mf]
Featured song is Listen to the Music by The Doobie Brothers, but once again, not much connection to song...?
The BBCode doesn't work for those viewing this from portal so check
Release Archive
or click
Comments
.
See you.
xah.
P.S: This week's of Big Noise is almost over (*cries*).