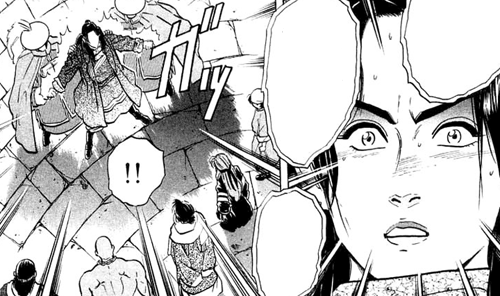 [Everyone's dishes coming up...]
Didn't enjoy this chapter much, I think you have to the next part before anything exciting happens.
Sad news is that the typesetter who has done a lot of the past few chapters is going to resign (temporarily?) for his studies. Thanks flameshaft for everything you've done for us.
This is the last chapter he'll typeset for a while (to be honest, I didn't see this chapter).
Ok, last week was Kaidan Tochuu no Big Noise on top priority, for the next two weeks will be for Cooking Master Boy (because school has started and I don't have much time myself).
Hope you enjoy this release anyway~
Chapter 29 (The Elasticity of the Noodles): [mf]dkus4vnz53f25xn/[/mf]
The BBCode doesn't work for those viewing this from portal so check
Release Archive
or click Comments.
Have a good day (good night in my case xD),
xah