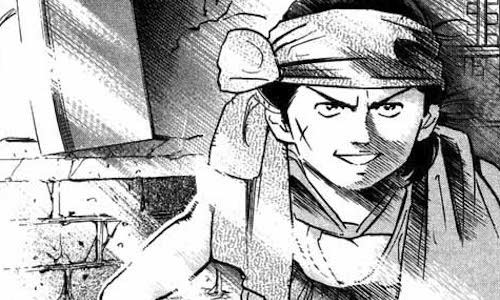 [Well, the star of today's chapter is Shirou, really, thanks to his pushiness.]
Another translation release for Cooking Master Boy~!!
Link: http://pastebin.com/TrQhA5yn
The mushroom in this chapter is fictional and although the dish (rainbow congee) is possible to be made, its healing effects aren't as strong as pictured xD But it's still nice-looking.
Unfortunately I don't feel very hungry afterwards. It's just congee after all...
Like Amaama, it also uses clay pots to make rice haha.
And this is my new translation site: https://xahkun.wordpress.com
There's only a few translations on there for now. But after volume 5, CMB translations are going to move over there too. So there won't be anymore announcements here or on FB...or maybe not? Kaichou and Kaidan are moving over there for sure though.
...And bad news for Gu Fang fans, I might have to push the next release date down a month. Would you guys rather have a half of the 2nd volume on Valentines, or all of the 2nd volume in early March?
Ok, talk to you guys later.