Hi there! Well, I have a few releases to make but first of all,
happy birthday Ravie!! So let's get you an image first... :3
And I'm
not
going to put that image in spoiler tags, because Ravie really is important. :)
So? I've got nine releases. It's not much but I reckon it's a pretty big release for us. Let's start with the bad news first...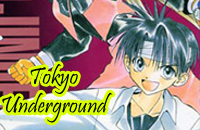 Tokyo Underground Vol08 Ch45: http://www.mediafire.com/?7yul5xeo1y6hmto
We are dropping this series due to low quality raws and lack of staff interest. I'm really sorry.
I feel really guilty about releasing this. Normally, people start at chapter one right? But it was the raw provider's wish to start from chapter 2 -- apparently chapter one was translated by the magazine.
So yeah, I tried to copy everything down and stuff (chapter 1), but to be honest, it's a really low quality. I take no credit in this, because I am not the one who translated it or did anything with it -- all I did was re-typeset it. It's
not
scanlated by us!! I don't mind if you distribute this 'release' though. Ultraman Ch01: http://www.mediafire.com/?vd98ttv9nn7znbr
Ultraman chapter 2
, however
is
scanlated by us. There's watermarks. Not my idea -- I don't like them but...you'll know what I mean.
Ultraman Ch02 Download: http://www.mediafire.com/?qufk1b91oo1bo15
Yeah, a new project with such big omen. =.=
Now I'm at it, I'll just announce our other new series! I love the art in this series and the plot before was pretty cool. You'll be pleased to know that I already have the next two chapters ready for the next release date - 27th Oct. I'll probably do a bit more later.
World End Fairytale Vol03 Ch12: http://www.mediafire.com/?yc1hj16ydmua5yx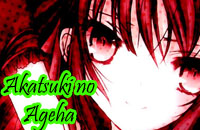 ...and here's some more of my favourite loli detective vampire. (or am I just perverted?) Anyway, that guy is made of pure stupidity. I'm not too sure about the QC'ing, since I didn't re-check it (QC was someone else), but I hope it's okay...
Akatsuki no Ageha Vol01 Ch02: http://www.mediafire.com/?xhhwtd1x3masia2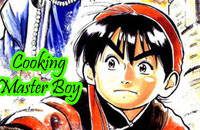 Well...this one sure took long. Someone originally volunteered to translate this but. But. But. Oh whatever. Most people who offer translations never last very long and they usually never hand their 'first' translation. And yeah, I know this from experience. No offense, but it's really hard to trust translators (other than yourself) these days. -.-
Cooking Master Boy Vol03 Ch16: http://www.mediafire.com/?0qnj6bufuc4qm6k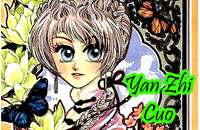 This series will definitely be completed on the 27th Oct. because I want to finish as many series from 'round one' as possible - Kiss Shite! Esper Girl, Root WPB and Yan Zhi Cuo. I'll also release a chapter of Love or Die, but that'll be dropped. But yeah! We're nearly at the end of Yan Zhi Cuo!! Can't wait to wrap this one up!!
Yan Zhi Cuo Vol02 Ch08: http://www.mediafire.com/?8km1x4668ye16mr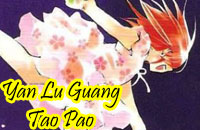 We've done a few projects with 'arrogant male leads', but this is probably our first 'arrogant female lead' (if we don't count Gu Fang Bu Zi Shang). Finally, we arrive at the end of the three chapters -- this is our fourth completed series! (if we don't count the oneshots) I'd also like to take this moment to that kiyou, who left pretty much right after this series.
Yan Lu Guang Tao Pao Ch02: http://www.mediafire.com/?2w0w2sk92fkk89e
Yan Lu Guang Tao Pao Ch03 (end): http://www.mediafire.com/?zmp73l2tqjql3gd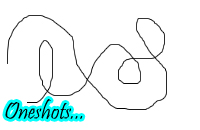 To finish off, here's another oneshot. It's by Xia Da and it was lol, very easy to scanlate. It's so short that it could be a joke. But I guess, it's a really short poetic oneshot about breaking free. Pinpoint this as a slice of life oneshot. But otherwise, it doesn't really fit under any other genre. I don't think it's good enough to make you cry/dramatic. -.-
Wings (Oneshot): http://www.mediafire.com/?469orvkfhh5qi3k
____________________
Now I've done with all the releasing/images/etc. I'd just like to say that I'm putting Cooking Master Boy as my primary project -- there's 107 chapters + Afterword in the either series. I really want to finish this.
The day I finish scanlating this series (either because I gave up or finished it) will be the day I close CKM
. I'm choosing this because, to be honest, I'm doing most of the work here. I am the primary editor and translator.
It's not because I'm bored of scanlation or my grades are falling, but because there's this person I met. He's really inspirational. I don't know why, but maybe it's because he's
super intelligent
or
super funny
. Who knows? I know that I can probably do a lot more if I studied ahead.....it's not gonna be a pointless battle.
Anyway +.+, no one can interfere with this choice. I'll finish the series I've started and I might pick up something here and there, but CMB is my primary series.
____________________
Is my English weird? If you do think so, say that to the rest of New Zealand. Whenever I read through proofread text, I always think it sounds weirder than the original translation. Gah, so confused!! >.<
xah~
P.S: Would be nice if I could find a
loyal
Japanese translator. :(