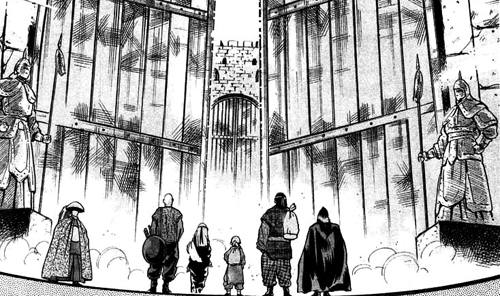 [how small they are compared to the "Arena of Flavours"!!]
I barely remember this chapter, it feels so long since I did it. And it has been a while. Sorry for the lack of updates everyone---!!
Download:
http://www.mediafire.com/?q31g77xoc3631qc
I think it's gonna adfly and I dunno how to stop it from doing so, so just wait for the painstaking five seconds...kay?
A CMB release is the last of my three goals of my 'summer schedule'. I also did a translation too, I think you'll see the end of this vol (04) very soon! It seems that the conclusion of the super chef trials will be in this volume, or it'll get very close to it.
There's also and extra in this volume, which I think, I'll hang onto until I finish the fifth volume.
According to my schedule, I'm supposed to do another chapter of CMB tomorrow (translation) and get chapter 27 out on Saturday 7th. Not sure how well that will go. I'll probably forget or not do it.
Yep. That's basically all I wanted to say. CMB is one of the few projects that I will be continuing and it's priority rate is the same as Gu Fang.
That's it for now, ne ('cause it's late) ~
xah.